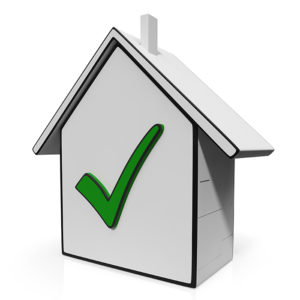 Thinking of buying a home and not sure if timing is right? Our guest writer, Rob Spring with The Spring Mortgage Team helps provide info below that might help with making that decision!
Buy now or wait?
The answer is….it depends.  Yep it depends.  Every situation is different and throwing out a blind yes or no is simply not right.
Let's rewind a bit and explore this a little, let's go back to November of last year.  What happened last November?  That's right, the Presidential election. Regardless of which side you were on; Wall Street and the Traders that control interest rates were thrown a curveball by the outcome.  These guys hate it when they are wrong not just on the election but when anything out of the ordinary happens.  This particular uncertainty regarding the election moved billions of dollars out of Mortgage Backed Securities in one single day and caused mortgage rates to rise from under 3.5% to over 4% in one single trading session. 
By January this year Economist were predicting even higher rates and some even suggested 4.5-5% for prime credit borrowers by the fourth quarter of 2017….
Guess what?  We're fourth quarter of 2017 and mortgage rates are almost even with what they were before the 2016 election.  How do all these super smart, highly educated economist get it so wrong?  If I knew the answer to that…I'd go argue with them on TV.  It can me any one of a number of reasons and frankly it's not all that important for this article.  I just wanted to understand that predicting interest rates is no different that predicting the future and while a ton up people attempt it, very few get it right.
Now back to you and the question at hand. Buy now or wait?  (this question is aimed at first time home buyers)
Buy now if you can afford it and you can commit to living there for at least 2 years.  There are a ton of other reasons but here are my favorites:
Your monthly mortgage dollar goes farther than your monthly rent dollar. (You can buy more house than you can rent with the same payment amount)
Tax advantages for homeownership make the cost of owning that much more enticing when compared to rent.
You can buy a primary residence with a relatively small investment.  There several are low and no down payment options available and 3-5% down payments are becoming more of the norm.  There is a big misconception amongst many people when it comes to down payment.  You don't always need 20% down.
Wait if your expectations don't line up with your budget, and then decide which one is going to budge.  Wait if you can't commit to living there for at least 2 years (unless you put 20% down and want to turn it into a rental).  Wait if your credit is not where it needs to be for favorable mortgage terms. 
Don't wait because you don't understand your options.  Don't wait because someone told you buying a home and getting a mortgage is hard.  Find out for yourself, take some time to learn about the process and decide what is best for you.
When ready to buy a home, give the Marr Team a call at 214-620-0411, we are ready to help you find THE home for you!
Special thanks to our guest writer, Rob Spring with The Spring Mortgage Team @ AmeriFirst Financial of Texas, NMLS: 221178, 204 S Kentucky Street – McKinney, TX 75069, 469-277-4462