Is an "Instant Offer" Right for You?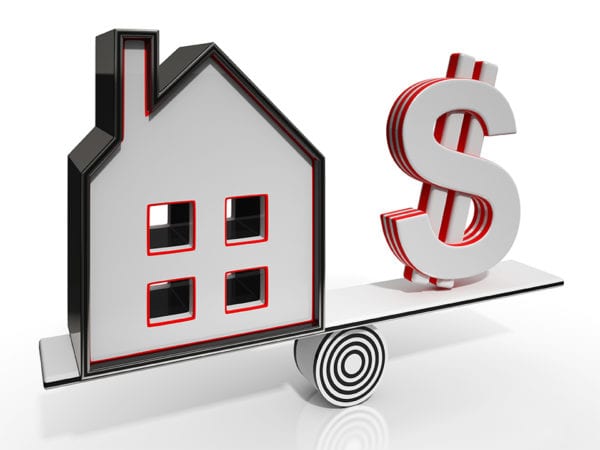 Technology is always trying to improve on our lives and make things better, but is it always better for us as consumers or just different? I certainly recognize the price to pay for convenience and sometimes do pay that price but we are generally talking single digit dollars. Are "Instant Offers" worth the stress-free convenience they offer?
Many years ago, I briefly worked for an agent that had huge billboards in DFW claiming "If I can't sell your home in 90 days, I'll buy it". Boy did that make the phone ring and I remember in one week we had more than 10 listing appointments. As I sat in the listing appointments, what I heard were sellers that had "problem" houses to sell – large foundation issues, too much clutter, too outdated, too run down – these were the sellers that were looking for a quick, stress-free way out. Instant offers or investor buyers may be the right direction for these sellers as a typical buyer doesn't have the time, team or vision to tackle those projects. Other than these types of sellers it is very rare that a seller would not be leaving thousands of dollars behind. Of course go ahead and request that "instant offer" because we never like regrets in life, but make sure you also talk to an experienced, local agent too.
There are many downsides to "instant offer" services from Opendoor, Offerpad, Zillow, and other similar companies.
Make sure you have the complete information when making your decision:
– Instant offers benefit investors, not you. Investors who would buy your property want to make a profit. Some even intend to find a buyer willing to pay more right away. Why sell to an investor for less money than you could get otherwise? Plus if you are going to sell lower to an investor there are tons that also watch the MLS system so why not put on an open investor market too?
– The offers aren't based on accurate data. These websites often use incomplete misleading information. Since Texas is a sales price non-disclosure state only your REALTOR®, has access to true market comparisons and pricing data.
– "Instant offers" don't consider improvements such as replaced bathroom fixtures, installed new floors, installed kitchen countertops, or replaced HVAC Systems. They also don't take into consideration needed repairs and could later substantially reduce the amount of the offer based on their inspection. You need a thorough, in-person estimate of your home's value from the beginning with a real estate agent that can guide you on whether to make the updates or repairs to make the most when you sell.
– Get the best offers! Only your REALTOR® can help you get the best possible offer for your home by marketing your property to the right potential buyers, accessing accurate pricing data, and negotiating on your behalf.
Overall, you get the best price and service from a local, experienced professionals- like our team- who is looking out for your interests. We have pledged to uphold a Code of Ethics and we take protecting and promoting your interests as our client very seriously. These are things you just can't replace with an "instant offer" company as you are not getting all of the benefits of the selling process that you could when using a REALTOR®. Remember knowledge and experience is not expensive, it's priceless! Let us be your REALTOR® team.
*Noted resource Texas Association of REALTOR®